Sound engineer Chris Watson compresses millennia of Namib Desert ambience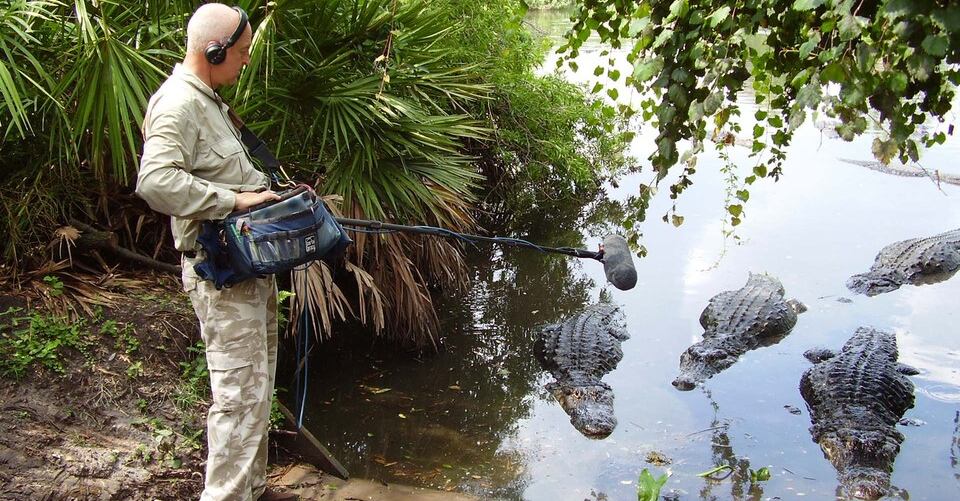 Chris Watson has recorded the sounds of desolate Icelandic glaciers, the wildlife of a Costa Rican rainforest and the territorial wolves of northern India.
As world-traveled as Watson may be, however, he sadly won't be making the trip to Santa Cruz later this week when his "Namib" sound art installation is on display at Indexical (Friday 29-Saturday 30), the venue of experimental music from the Tannery Arts Centre. But that doesn't mean he was punished.
Speaking via Zoom in the days leading up to the exhibition, he explains that he already had other trips. He organizes a workshop on field recording in Leipzig, Germany, then he travels to Berlin, first to present a new work on the ocean. sound with Theresa Baumgartner and Tony Myatt, then a concert with Hildur Guðnadóttir and Sam Slater. The latter is a Ukrainian advantage, based on Guðnadóttir's score for the HBO series about the Chernobyl nuclear reactor disaster in 1986.
Like these many projects, Watson's Indexical exhibition engages with its ever-expanding catalog of environmental audio, collected over decades.
"Namib" takes its name from the place of its origin. The source audio was captured entirely by Watson in the middle of the vast Namib Desert along the Atlantic coast of Africa. "Namib" was previously shown, in simpler form, at London's Paul Stolper Gallery in 2014. For Indexical, Watson completely overhauled the piece to make the most of the new venue's cutting-edge quadraphonic listening technology. . .
"There are important differences," he explains, "because it's spatialized for the system. That's why I wanted to rework it. Paul Stolper's was contained within the frame of the photo. It is a much more spatial room; it is rather more expansive.
Even if Watson's name is unfamiliar, you've probably heard of his work before, as his recordings of the natural world feature frequently in documentaries, including David Attenborough: A Life on Our Planetthe long running PBS series Nature, and Seven Worlds One Planet, which showcased his work from Antarctica. He began as a musician in the early 1970s as a founding member of the avant-garde group Cabaret Voltaire, with which he recorded four studio albums.
Watson says he sees no difference between the recording he does for documentaries and the work that results in his own sound art and occasional albums. What has changed, he says, is his audience's attention span — and for the better. Originally, he says, a play was supposed to last between 14 and 40 minutes "just to get people to sit down or lay down". But as field recordings and sound art grew in popularity, he received longer commissions. "The Berlin Atonal Festival," he reports, "said you could do a three-hour set at five in the morning?" He could, and he did.
"Namib" is more intimate, if not less ambitious. He laughs as he describes what he set out to do: "For 'Namib', I decided to try and compress tens or hundreds of millions of years into one piece." Asked how he navigates the vast storehouse of audio he's amassed over his career, Watson describes his practice as "quite intuitive".
When asked if "Namib" is more the name of the place than the name of a specific work, he quickly agrees: "Absolutely. What I do is ordinary. We are talking about one of the oldest deserts on the planet. I'm tinkering with aspects of that," he says, contrasting his own efforts as an artist with the vastness of time and space he hopes to share his impression of.
Watson describes both Indexical and earlier Stolper renderings of his "Namib" audio as "experimental", meaning they are not just recordings, but also expressions of the knowledge he has. acquired from the place during numerous visits. "Therein lies the integrity for me," he says, "my experience of those places when I went back there to make recordings." Its vanity, as it puts it, is to compress large amounts of ecological time into a compact form – 20 minutes in the case of the "Namib". Indexical will have several presentations of the work during the exhibition.
"Namib" will air on Indexical from Friday night to Saturday night. While Watson won't be there, Mike Harding, co-founder of Touch, the label that has released Watson recordings for over a quarter of a century, will be there. The exhibit is part of a 40th anniversary celebration for Touch, which is hosting related events in London, Berlin, Los Angeles and elsewhere this year.
After "Namib" ends on Saturday at 6 p.m., another pair of Touch artists, Bana Haffar and Patrick Shiroishi, will perform live. Then on Sunday, May 1, there will be a discussion at 1 p.m. on field recordings and landscape. You can find more information on the Indexical site.