Wimbledon mum runs Sahara Desert three times in honor of her late father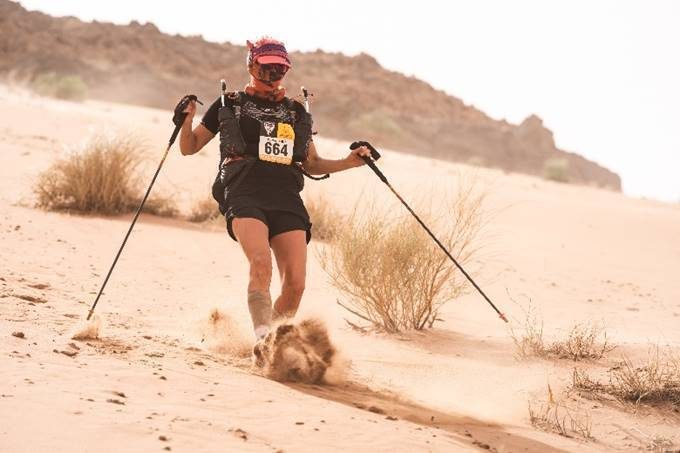 A Wimbledon mother of three has run the Sahara three times in honor of her late father.
Karen and husband Jon O'Donnell raised over £50,000 on a run across the Sahara for Macmillan as the charity helped her late father when he was diagnosed with stage cancer terminal.
O'Donnell said: "I always find it hard to talk about my dad without crying.
"He is very loved and we miss him a lot. He died of kidney cancer six years ago – it was clear early on that he wasn't going to live and he wasn't going to have very long no more.
"Between his diagnosis and his death, he was only 11 months old."
The couple said they will always be remembered as a proud Irishman with a twinkle in his eye.
O'Donnell's previous marathons were in 2019 and 2021.
She took the infamous 'Marathon of the Sands' which takes place every year and covers a distance of 156 miles, with participants running for 6 days in a row, through the Sahara desert.
Jon had to pull out of the 2021 marathon after three days due to heat exhaustion as temperatures in the dunes reached over 55 degrees.
They both managed to complete the race successfully this year as it was much cooler.
O'Donnell said: "The race itself is really tough. It's seriously rough. 156 miles through the Sahara Desert – it's the toughest foot race in the world for a reason!
"You have to be very self-sufficient – ​​basic tents, carrying all your own food and kit, toilets non-existent.
"However, there is always plenty of medical support on hand and the camaraderie is amazing. You often meet people who are there for a tragic or emotional reason – I have never seen so many men cry.
The couple are forever grateful to anyone willing to donate as they push towards their £25,000 goal.
Support Jon and Karen at https://www.justgiving.com/fundraising/jonod .